Iron Man, Captain America, and Thor have all received the trilogy treatment, and now it sounds like Paul Rudd's Ant-Man is next in line for a third solo film.
According to Twitter account PodcastMurphy, Marvel Studios recently made the decision to move ahead with Ant-Man 3, and is expected to kick off filming in 2021. Meanwhile, a separate report speculates Marvel could release the movie in the summer of 2022, a full four years after Ant-Man and the Wasp hit theaters.
Marvel Studios has made the decision to move ahead with the third 'ANT-MAN' film. About 2 weeks ago, I was told it was expected to film Summer of 2021. Yesterday I found the hard evidence I was looking for: Pym Particles Productions III LLC was formed a little over a month ago.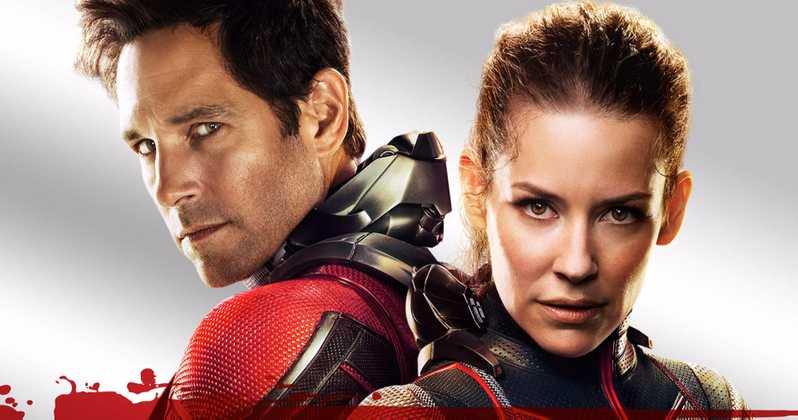 Adding fuel to the fire is the fact that Marvel Studios allegedly created Pym Particles Productions III LLC, an indication that a third film is at the very least in the planning stages. At this point Marvel has refused to share what's in store for Ant-Man's future, so nothing is official as of yet.
The studio has, however, shared detailed plans for Phase 4 of the MCU, which includes box office releases and original shows destined for Disney Plus. What comes after that is still somewhat of a mystery, although Black Panther 2, Guardians of the Galaxy 3, and Blade are all expected.
Since joining the Marvel Cinematic Universe, Ant-Man has gone from an amusing supporting character to one of the most important members of the Avengers. Although he sat out Avengers: Infinity War — house arrest, am I right? — Ant-Man played an important part in Avengers: Endgame, alerting the team to the existence of the quantum realm.
If these reports are true, we can count on Ant-Man playing a part in a post-Thanos universe, which hopefully means those Ant-Man/Thanos memes will finally die.
Article by Superheronews.com